Raging Fire
If you are looking for a game that you will never be bored playing, look no further than Fish Game Kings' Raging Fire fish games. You can play this fish shooting game with between two and ten players. While you and your friends can all aim for the same fish, only the one with the best shot will be rewarded. You can spend hours competing with your friends in this fish shooter game and never be bored. With the killer graphics, the bonus rounds, and the sea creatures who come and go, playing this fish game is a great way to spend an evening.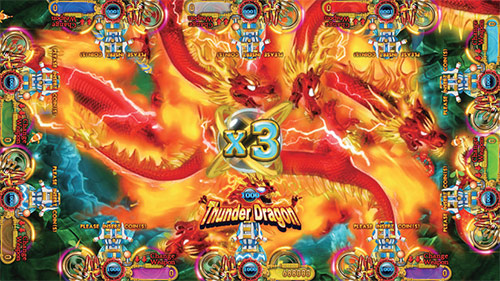 CHOOSE FISH GAME KINGS FOR ONLINE FISH GAMES AND FISH TABLES
If you want a custom fish table to add value to your business, look no further than our American-made fish tables. You can customize your fish tables' size, graphics, and even your logo. We offer lifetime technical support, so you never have to worry about having a fish table that doesn't work. Call us today!