In our quest to create fish shooting games that are as entertaining as they are addicting, Fish Game Kings has done it again. Introducing Goddess of Mercy, an exciting, action-filled fish arcade game that is sure to keep gamers playing for hours and boost your profits in ways you never thought possible. This game, like all of our other games, offers a little something for everyone who plays. Whether you are searching for high-quality graphics or intense competition, Goddess of Mercy has you covered.
Developed by Pandora Technologies, Goddess of Mercy now has the BEST MATH model with 10% to 25% range. Also developed into the settings for reporting time with 15 days and 30 days options, as well as "Forever" (never have to decode time again).
Contact Fish Game Kings to learn more about this game today!
Game Features
The characters and competitive gameplay are just a part of what makes this fish arcade game so special. Here's a sneak peek at a few of the weapons players will find in Goddess of Mercy:
Rail Gun: Emits a huge ray of fire, shooting any fish in its path for maximum points
Interlink: Creates multiple circular explosions, capturing several characters at a time
Drill Bomb: Sends a destructive drill careening across the screen
Petit Fire: Shoots multiple little flames for optimal fish shooting
Freeze: Shoots bursts of ice to freeze all fish on the screen
Jade Gourd: Sucks in numerous fish and characters for high points
Missile Rain: Shoots multiple missiles, snagging players incredible point values
Whether you choose a specific weapon or you win it by chance on the spinner wheel, these items help give you an advantage over your opponents.
Game Description
As with all fish shooter games, the object of Goddess of Mercy is to shoot as many fish as you can in order to outscore your opponents. This game can accommodate up to 10 players at a time, and it includes dozens of characters that players can't help but love. The Golden Dragon and the Flame Dragon are a sight to be seen, as is the Goddess of Mercy herself. Erlang also makes an appearance from time to time, enchanting gamers as they play this exciting fish arcade game. No other fish shooting game will entice patrons to play for hours as this game does, providing the potential for increased profitability for your gaming room.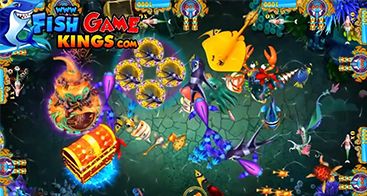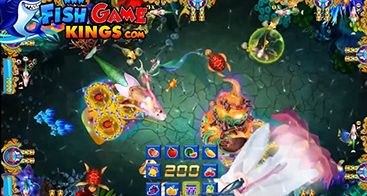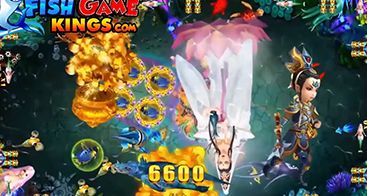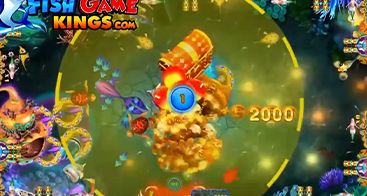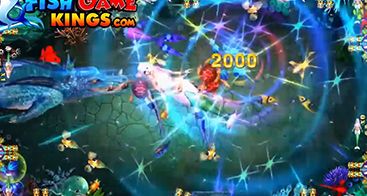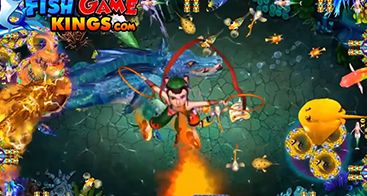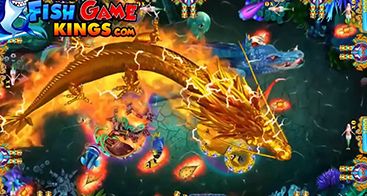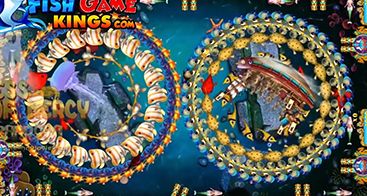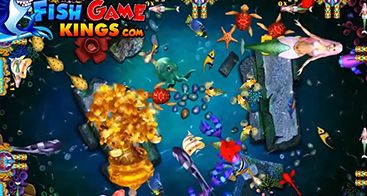 ORDER GODDESS OF MERCY
Would you like to learn more about how the addition of fish shooting games like Goddess of Mercy can take your gaming room profits to the next level? Maybe you are interested in upgrading to high-quality gaming cabinets? If so, Fish Game Kings is here to help. Everyone from the developers to the sales reps at Fish Game Kings is here to deliver the ultimate set up for your arcade. Our team has been around longer than any other fish arcade game supplier in the USA, and we would love to help you integrate Goddess of Mercy into your gaming establishment. Contact us today to get started.
Sign Up For Our Newsletter