Ocean King 3 Plus: Legend of Phoenix
As your go-to fish arcade game supplier, Fish Game Kings is dedicated to offering top-of-the-line fish arcade games that allow you to increase your establishment's revenue and boost gamer satisfaction beyond your wildest dreams. Ocean King 3 Plus: Blackbeard's Fury is one of the hottest new products we offer, and we know you'll love it as much as we do!
Game Description
This fish arcade game promises hours of intense competition among gamers thanks to its seemingly endless powerups, incredibly unique characters, and destructive weapons. From Mermaid and Mystic Dragon Powerups to Fire Storm boosters, your gamers will love the hidden rewards in this game. Some of our favorite characters and weapons include:
Blazing Phoenix: Swoops across the screen to provide the owning player with generous bonuses
Fire Dragon Turtle: Spins across the screen to capture fish and offers players with thousands of bonus coins
Vortex Fish: Creates a powerful vortex in various areas of the screen to destroy any nearby fish
Laser Beam: Shoots a wide, powerful laser across the screen to destroy any fish in its path
Super Bomb: Bounces across the screen creating powerful explosions for maximum point scores
Smash Hammer: Produces a powerful blast that clears any and all characters on the screen
These are just a few of the things that make this exciting game unique. We invite you to learn more about this fish arcade game by contacting our team today!
Ocean Kings 3 Plus has done it again. With the release of Legend of the Phoenix, this legendary fish arcade game manufacturer offers gamers and game room operators alike with a one-of-a-kind gaming machine that provides hours of entertainment for maximum profits. As your Top-Rated Local® fish arcade game supplier, you can count on Fish Game Kings to provide you with all of the latest and greatest gaming products, including Ocean Kings 3 Legend of the Phoenix. Contact our team today to learn more about how this fish game can benefit your gaming operations.
Game Features
As with all gaming machines offered by Fish Game Kings, you can count on getting a top-of-the-line fish game that is designed to stand the test of time. Thanks to the following features, your gaming table has the potential to boost profits for years on end:
Multi-player configuration and other customizations
4K display screen
Adjustable skill levels
Easy operation for game room owners
Comfortable gameplay for gamers
Detailed interactive display
High-quality construction and durable components
And much more!
DISCOVER INDUSTRY-LEADING FISH ARCADE GAMES
Are you ready to offer your gamers the best fish arcade games on the market? If so, look no further than the experts at Fish Game Kings to provide you with in-demand fish shooter games and high-quality arcade game cabinets. Ocean King 3 Plus Legend of the Phoenix has everything necessary to keep your gamers entranced and entertained for hours at a time, and it offers enough fun and excitement to keep them coming back to your gaming establishment time and time again. Contact us today to learn more about this fish arcade game and other profit-boosting products!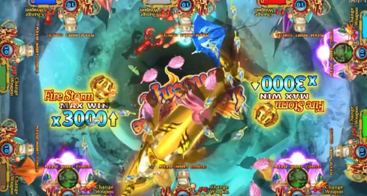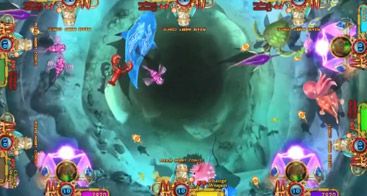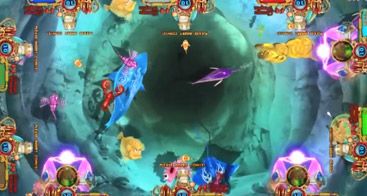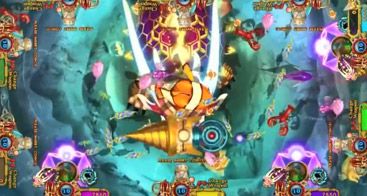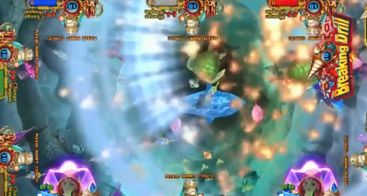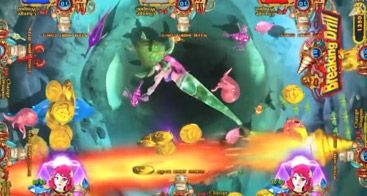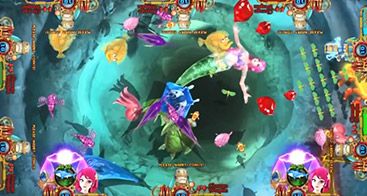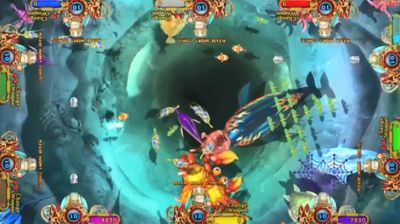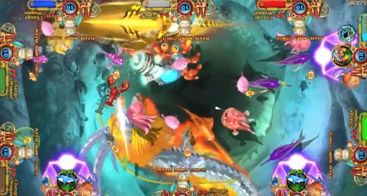 Contact Us To Learn More!
Not all fish arcade game suppliers are the same. When profitability is on the line, you want to partner with an experienced supplier who can bring you all of the hottest fish arcade games and one who will work with you on developing your own. Fish Game Kings has been in the fish game industry longer than any of our competitors, providing top-of-the-line products and support for years. Contact us today to learn more about incorporating Ocean King 3 Plus: Blackbeard's Fury, other fish arcade games, and game cabinets into your game room!
Sign Up For Our Newsletter