Are you ready for an exciting new challenge? Phoenix Awakens, part of the Ocean King 3 family, is here to provide you with an abundance of winnings! This top-of-the-line fish table game from Fish Game Kings can be played by two to 10 players and comes with a game board, I/O board, and cable for easy setup.
Learn more below and get in touch with us today for more information on Ocean King 3 Plus: Phoenix Awakens!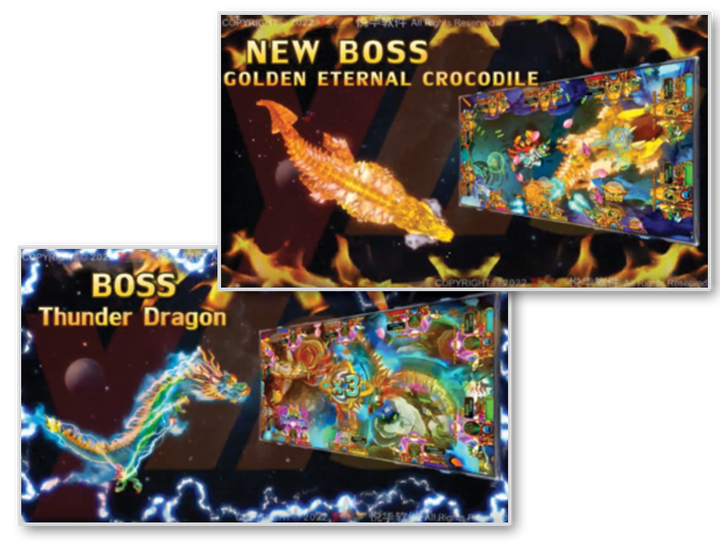 A Number of New Bosses
Engaging new bosses have been added to the game, including:
Giant Golden Lantern Fish (Eternal Monster) — Illuminating the deepest darkest depths of your ocean is the Eternal Monster lantern fish. Don't let their spectacularly strange face fool you! Coins will radiate from their lanterns if you are skillful.

Golden Eternal Crocodile — These evergreen majesties come from the Everglades to your gaming table to chomp down on the gold mine orb causing a bursting cannonball of winnings.

Golden Eternal Octopus — These enormous friends or foes have one weakness — their tentacles. Zone in with your weapon to squeeze out valuable power-ups and bonuses to multiply your wins.

Mystic Dragon — Sleek, quicksilver, and gleaming with fantastic fringe, the Mystic Dragon is an opportunity to enhance your score. From their plumage, they ignite a path of winning slaying valuable fish in their paths.
As you weaken each of these powerful creatures, they can provide you with valuable bonuses and power-ups to multiply your winnings!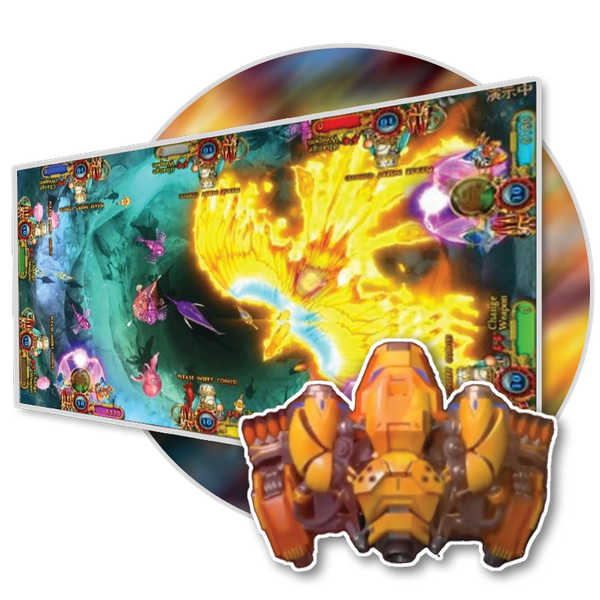 Fun New Mini-Games to Try
We have also added several new mini-games, such as:
Super Bomb Crab

Laser Crab

Drill Crab

Roulette Crab

Smash Hammer Crab

Lightning Chain
With all these new additions, you'll experience a real challenge with Phoenix Awakens — even if you're an experienced Ocean King 3 player.
Ocean King 3 Plus: Phoenix Awakens
The More Marine Characters, the Merrier
You'll be delighted to find that Phoenix Awakens has more marine characters than ever before! With so many fish exclusive to this game, you won't want to skip out on this iteration of Ocean King 3.
Don't miss out on this opportunity to play the market's most comprehensive and fun fish table game. Contact us today to request free information on Ocean King 3 Plus: Phoenix Awakens and our other games!