Ocean King 3 Plus: Raging Fire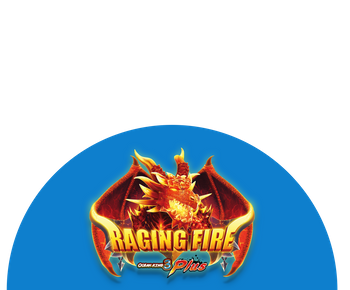 If you own a gaming hall or any type of entertainment establishment, then you know how important it is to have the best gaming tables in the area. Doing so enables you to attract the most customers and keep them in your gaming room for as long as possible. Fire Kirin II is one of the best fish shooting games out there, and Fish Game Kings would love to help you incorporate it into your gaming facility.
Contact our team today to learn more about this entertaining and addicting fish arcade game today!
Are you searching for a shooting fish game that features an assortment of special weapons, unique sea creatures, numerous bonus rounds, and non-stop, competitive gameplay? If so, then you definitely want to check out OK3 Plus: Raging Fire. Installing the latest Ocean King game is a sure way to attract new players to your game room, increasing your foot traffic for higher profit lines. The game can be configured for four-, six-, eight-, and 10-player action, and there are several new weapons and characters that gamers are sure to love.
GAME DESCRIPTION
When playing Raging Fire, gamers quickly discover that there's a new boss in town. The Raging Dragon is an elusive boss, but one that yields a high number of points when caught. In his initial struggle mode, the dragon smashes across the screen. More smashes equals more points, and once the dragon is completely caught, a more furious struggle ensues for even higher rewards.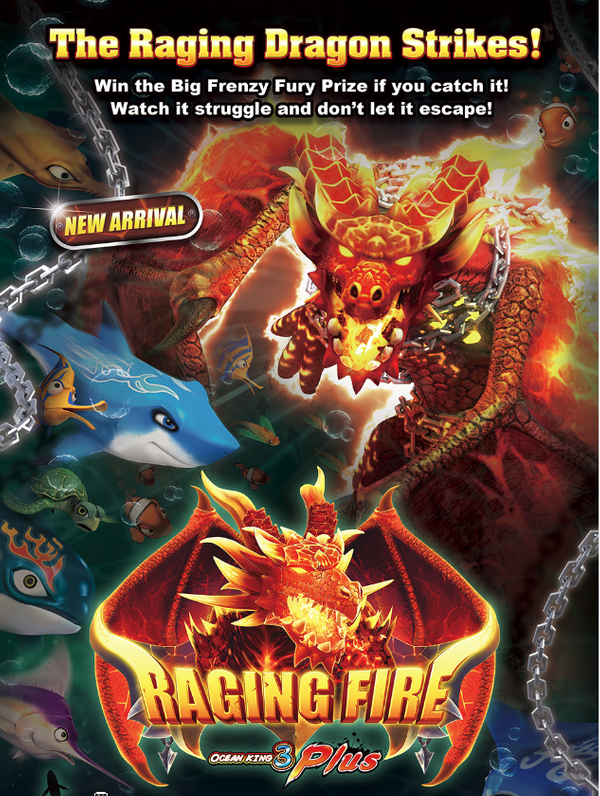 SHOOTING FISH GAME FEATURES
The shooting fish game includes several of your favorite characters that trigger huge point rewards when caught:
Poseidon triggers waves of Poseidon attacks to help players snag as many fish as possible.
Blackbeard's Ghost Ship triggers swarms of Ghost Ships that sail across the screen catching everything in their path.
Emperor Crab triggers a circling attack by multiple Emperor Crabs against all the fish on the screen.
Thunder Dragon triggers a chain reaction of explosions that catch all the fish on the screen.
Ancient Crocodile triggers the release of a Giant Crocodile that swims across the screen swallowing fish.
This Ocean King game has other fun, interactive characters, including:
Super Bomb Crab
Smash Hammer Crab
Laser Crab
Vortex Fish
Roulette Crab
Lightning Fish
SHOOTING FISH GAMES FOR INCREASED PROFITS
If you are searching for a way to make your convenience store, game room, or other entertainment establish more profitable, you can't go wrong with shooting fish game. Ocean King games offer unsurpassed action, competition, and graphics to provide you with the best return on your investment. Contact Fish Game Kings today to learn more about this and other shooting fish games. We look forward to helping you!
Sign Up For Our Newsletter