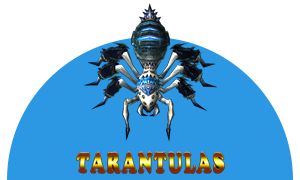 Do you enjoy having a variety of gaming machines and tables to offer the customers who frequent your gaming rooms? If so, then you probably understand the value of having high-quality games that offer hours of fun and competitive gameplay for your patrons. Fish Game Kings is your go-to source for profit-boosting fish shooting games, and we would love to help you outfit your gaming room with incredible games like Tarantula to keep your gamers hooked on your establishment. Contact our team today to learn more about our fish shooting games!
Tarantula is one of the most popular fish game tables out there, and for good reason. From the vibrant, high-tech graphics to easy operations, gamers and game room operators alike love everything that this game has to offer. The table can be customized to accommodate multiple players, and the giant LCD display offers gamers more space for more fun. Players feel like they are right in the middle of the action thanks to the realistic display. Bigger power boosts and longer firing range is awarded to those players who interact with and challenge the other players the most. Different underwater scenes and countless fish ensure hours of entertainment and intense competition amongst gamers, boosting your profits in the meantime.
Game Features
What else makes this game an incredible addition to your game room? In addition to incredible quality and addictive gameplay, Tarantula offers:
Several bright, eye-catching characters
Easy operation for game room owners
Comfortable gameplay for gamers
Two-, four-, or six-player configuration and other customizations
Detailed interactive display
High-quality construction and durable components
And much more!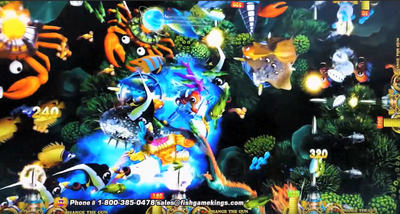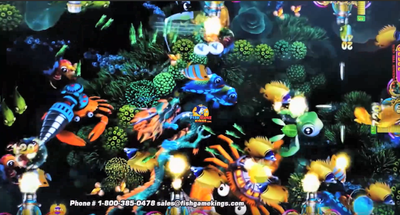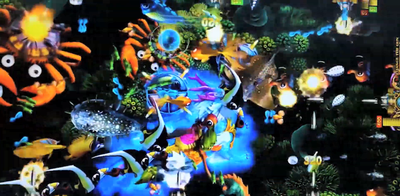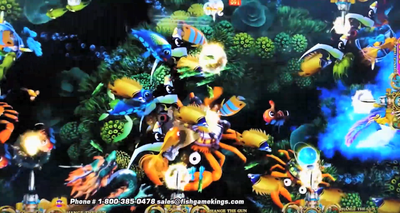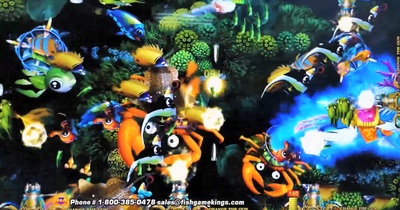 FIND HIGH-QUALITY FISH SHOOTING GAMES
If you are ready to take your gaming room to the next level, Fish Game Kings is here to help. Tarantula and other high-quality fish shooting games can help boost the profits of your game room by offering your loyal gamers hour upon hour of intense, competitive gameplay. We've been in the business longer than any other fish game manufacturer, which means you can rely on us to provide you with state-of-the-art gaming machines and arcade game cabinets. Our tables are manufactured with your needs in mind and they are made with the highest quality components out there, providing you with a reliable source of revenue for years to come.
Ready to get started? Contact the fish shooting game experts at Fish Game Kings today to learn more! We look forward to speaking with you.
Sign Up For Our Newsletter