JOIN THE FUN AND EXCITEMENT WITH THOUSANDS OF OTHERS
Here at Fish Game Kings, we are often asked, "Where is the best place to put a fish game table?" and "Who buys fish games?" These are great questions that we'll dive into below.
Fish Game Kings offers the best fish games and fish tables for your business. We offer dozens of game options and many fish game tables, including custom fish tables. We are an American manufacturer of fish game tables and accessories. We offer superior equipment and lifetime tech support. Call to get started today!
BEST PLACES FOR FISH GAMES
Iowa C-Stores
Bars and Taverns
Restaurants
Amusement Game Operators
Bowling Alleys
Convenience Stores
Truck Stops
Laundromats
And More!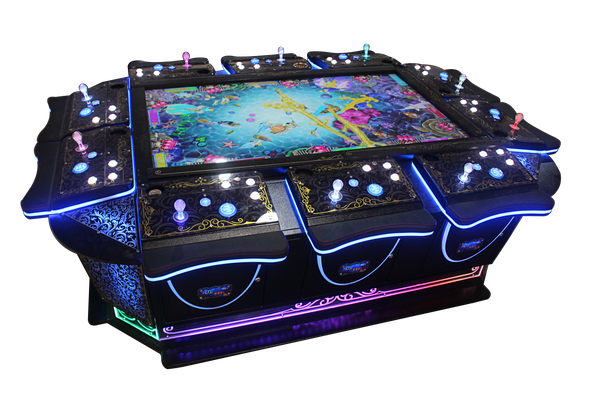 WHERE IS THE BEST PLACE TO PUT A FISH GAME TABLE?
The best place for a fish table is anywhere you have space, truly, and where guests can move around easily. You don't want your guests to feel so cramped that they leave or only play for a few games. Yet, you want to maximize any unused space at your place of establishment as an additional source of revenue.
You may want to consider reconfiguring your space a bit so that a fish game table will fit better in one location over another. By moving around displays or making aisles a bit smaller, you'll find you have plenty of space for a fish table. Plus, Fish Game Kings makes our tables for two-players up to 10 players, with the two-person fish game tables obviously smaller and taking up less space than a 10 person table. We also offer custom fish game tables in order to meet a particular demand you may have. Call to learn more today!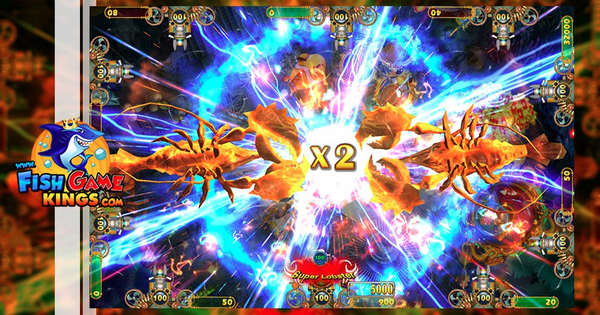 WHO BUYS OUR FISH GAMES?
Our fish games are popular all over the States, including at Iowa C-Stores, bars, and restaurants. Amusement game operators in Wisconsin and Michigan love our fish games, as well as other businesses elsewhere. Whether you own a bowling alley or a bar and want to attract more customers or you're a truck stop where your patrons just need to take a break for a bit and play some challenging games of skill, our fish games can accommodate any need. Since they appeal to a wide audience, almost any place of business cannot go wrong with our fish games.
Fish Game Kings stands at the forefront of fish shooting games and fish tables. As America's original manufacturer, you can rest assured that every fish gaming table and fish game is made of the highest-quality materials and backed with our warranty and technical support services. Plus, we offer fish game accessories, such as our FGK Anti-Cheat Alarm System in order to safeguard your earnings from thieves. Reach out to learn more today!
Where to Place Fish Tables and Games
CHOOSE FISH GAME KINGS FOR YOUR FISH GAMES AND TABLES TODAY
Fish Game Kings is the leader in fish tables and games. We ship both fish games and tables across the United States, from Iowa to Wisconsin and Michigan. With our lifetime technical support, you will have peace of mind that if something goes wrong, your games won't be down for long.
In today's competitive marketplace, it's important to ensure profitability. Fish games are a great way to attract new clientele and have them stay longer. After all, once you start playing a fish game and you're competing against others, the game can be quite absorbing and entertaining. Plus, we all need a little fun every now and then. Simply give us a call, and we'll help!