4-Player Platinum Fish Video Game Cabinet
With the release of our 4-Player Platinum fish video game cabinet, Fish Game Kings has done it again. Our passion is providing high-quality gaming products to players and entertainment venues alike, and this state-of-the-art cabinet certainly delivers. Our team would love to help you discover how our games and this particular cabinet can help improve the profitability of your game room. Contact our team today to learn more, and in the meantime, check out why this cabinet is a desirable addition to your gaming operations.

4-PLAYER PLATINUM GAME MACHINE SPECS
This gaming cabinet boasts many of the same incredible specs as the 4-Player Standard and the 4-Player Premium cabinets, but also include several noteworthy features of its own, including:
Sleek and innovative design. This fish video game cabinet measures 81 inches by 44 inches and is designed to fit into places where larger cabinets cannot.
A 60-inch high-definition LG LCD monitor. Your customers will love the high-tech screen that is mounted for optimal height and viewing angle.
Premium sound system. No expense was spared here, and the centered subwoofer delivers impeccable sound quality to all players.
Upgraded button panel and hand rest. The button panel has been ergonomically angled and the hand rest made from leather for the ultimate comfort.
Professionally integrated components and lit interior. This feature makes owning and maintaining the cabinet incredibly easy.
There are many other features that make this a must-have fish game cabinet for your operations and we are confident that you and your patrons will appreciate all this product has to offer.
Additional Features
Reinforced Steel Frame
When you buy a gaming cabinet for your game room, you want to know that it will last. This fish video game cabinet features an extra durable frame made from high-grade steel, so you can rest assured it will stand up to hours of gameplay.
Beautiful Exterior
It is one thing to have a gaming cabinet that is built to last and quite another to have a cabinet that adds beauty to your establishment. This cabinet features designer silk screen-printed player station panels that are beyond stunning.
Durable Joysticks and Buttons
The joysticks and buttons on this fish video game cabinet were designed to last through at least a few million uses. Additionally, they feature high-grade macros to provide players with precise, accurate moves.
Customizable Build
We know that no two gaming operations are alike, which is why we are happy to offer a variety of customizations for this cabinet. This cabinet is designed to accommodate all card systems, RKS, DBA, and printers.
Additional Features
Back-lit panels and LED lights for player attraction
Easy-access player station panels
Wire harnesses labeled for easy identification
Convertible harness for any type of multi-player game board
Harnesses protected with spiral wrap and conduit
Super Heavy Duty steel bar hasp for cash box and game board security
Large drink holders strategically placed for protection
Heavy duty security locks with solid key
Key In/Out standard (enabled or disabled)
Heavy-duty wheels standard for maneuverability

ORDER CUSTOM 4-PERSON FISH VIDEO GAMING MACHINES
All of the tables built by Fish Game Kings are made right here in the USA and they feature a lifetime warranty to provide you with the peace of mind you need when purchasing high-quality attractions for your entertainment establishment. To learn more about this and our many other products, contact Fish Game Kings today!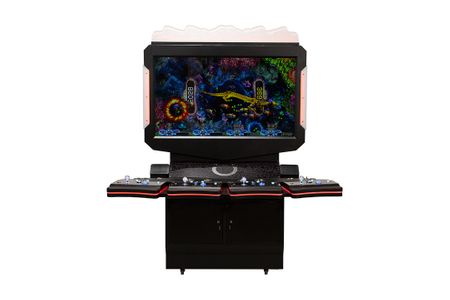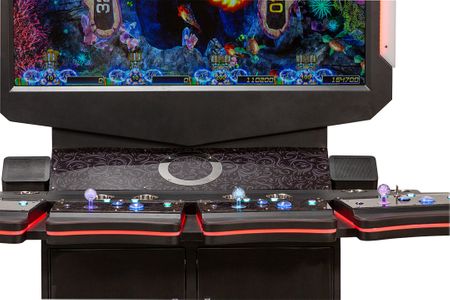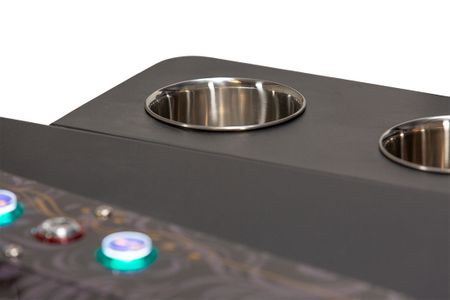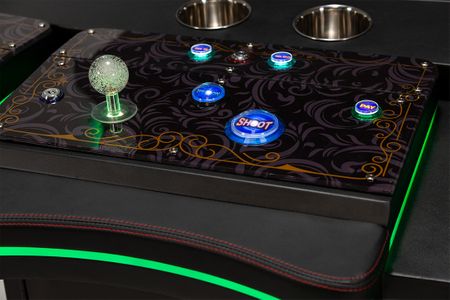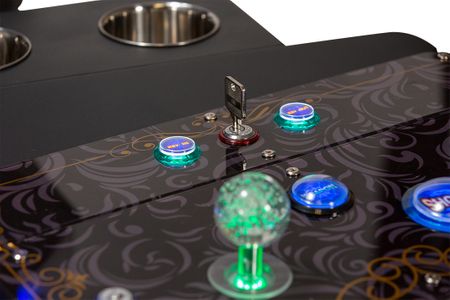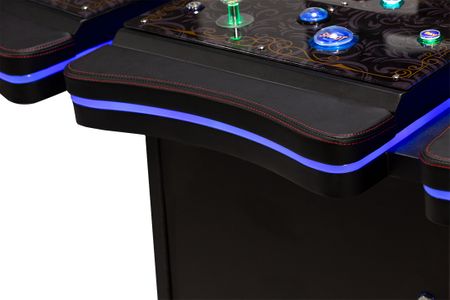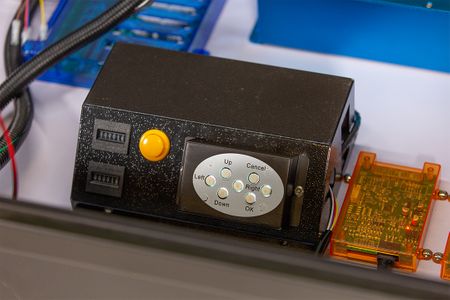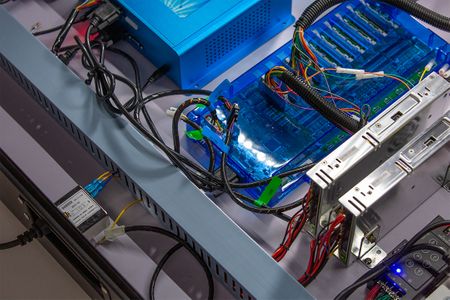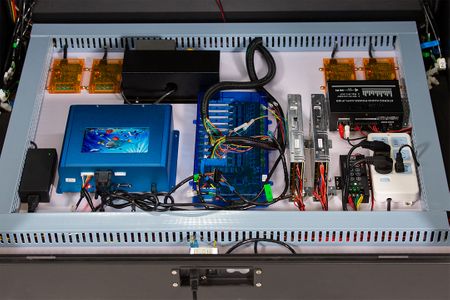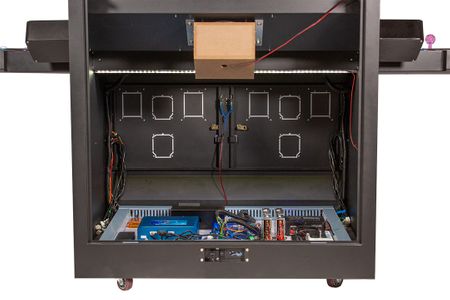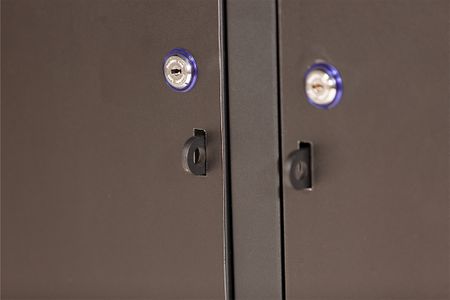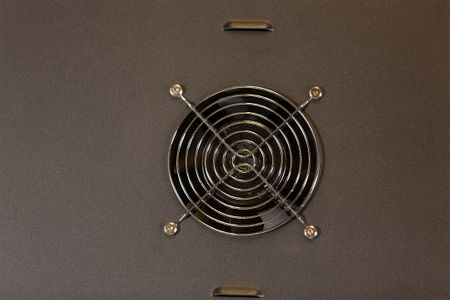 Sign Up For Our Newsletter