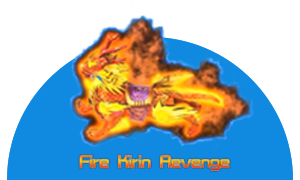 Adding fish arcade games to your entertainment establishment is a sure way to increase gamer satisfaction and boost your profits. Fish Game Kings is your go-to source for high-quality fish shooting games, and we are proud to offer our clients Fire Kirin Revenge. This action-packed game has a variety of multipliers and intense, skill-based gameplay that will keep gamers coming back for more time and time again. There is no better way to enhance your gaming operations! Contact Fish Game Kings today to learn more about incorporating this fish arcade game into your game room.
Game Description
As with all high-quality fish shooter games, Fire Kirin Revenge delivers in all the most important areas. Vibrant graphics, realistic characters, and enticing multipliers are just a few of the things that make this game great. Some of our favorite characters include:
Silver Dragon: Randomly gives free time once it is killed after 50 shots
Golden Dragon: Randomly gives free time once it is killed after 100 shots
Crazy Shark: Kills all fish in the vicinity of its multiple explosions
Bomb Crab: Triggers a full-screen bomb when killed, causing all fish to die
Fire Kirin: Awards more odds, keeping players entertained and engaged
Fire Kirin Revenge: Speeds up weapon firing for more kills and increased points
Fire Kirin Revenge also has numerous bonus rounds that are sure to keep gamers' interest. That means they are more likely to play for longer, boosting the profitability of your game room.
Game Features
The amazing qualities of Fire Kirin Revenge don't stop there. In addition to fast-paced, competitive gameplay that requires skill and quick thinking, the fish arcade game includes several features that gamers love and game room operators appreciate. Some features include:
Multi-player configuration
Vivid, high-resolution 4K screen display
Simple, no-hassle plug-and-play operation for game room owners
Enhanced comfort for gamers
Responsive characters and dozens of multipliers
High-quality construction and durable components
And much more!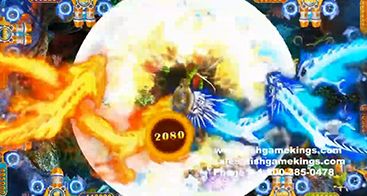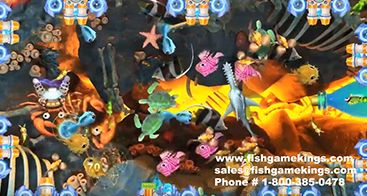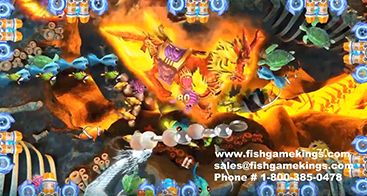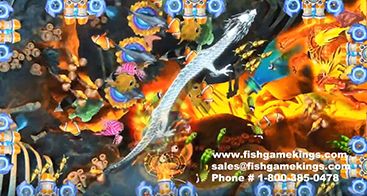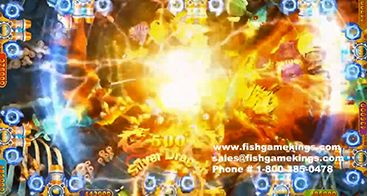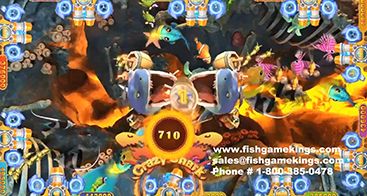 LEARN MORE ABOUT FIRE KIRIN REVENGE
Are you ready to take your game room to the next level? If so, then Fish Game Kings is here to help. The fish arcade games that we offer provide you with an alternative to outdated gaming machines, allowing you to outfit your entertainment establishment with technologically advanced games that keep your patrons entertained for hours on end. Fire Kirin Revenge is one of the most challenging and addictive fish shooting games out there, and we would love to teach you more about it. Contact our team today to learn more about our games and arcade game cabinets!
Sign Up For Our Newsletter