High Roller Luxury Gaming Cabinet
You already know that fish shooter games can help boost the profits of your arcade, bowling alley, or other entertainment establishment. However, when you combine our industry-leading arcade games with the High Roller luxury gaming cabinet, you can expect profits and gamer satisfaction to increase exponentially. This incredible cabinet comes with all of the state-of-the-art features you would expect from a high-end cabinet, and you can rest easy knowing that your gaming cabinet was purchased through the most experienced fish game company in the industry. Contact our team today to request more information!
FEATURES
Not all gaming cabinets are the same, and when your profitability is on the line, you want the best of the best. So, what makes this luxury gaming cabinet so extraordinary? Let's take a look!
10-Person Game Play
This luxury gaming cabinet accommodates 10 players, allowing multiple individuals to play at the same time. This increases the competitive spirit amongst players, making for spectacular and exciting gameplay. The intense gameplay achieved with this luxury gaming cabinet is sure to draw a crowd — don't be surprised if you find players waiting in line for their turn to join in the fun!
Large 65-Inch HD LCD Monitor
Incredibly bright, crystal-clear graphics are just a part of what sets our fish shooter games apart from the competition. Our High Roller gaming cabinet capitalizes on this feature, as it accommodates an extra large, 65-inch HD LCD monitor that takes your gaming experience to the next level.
Durable Frame and Components
Well-designed components are the cornerstone of a long-lasting, profitable gaming cabinet. The last thing you want to worry about is having one of the components break or fail, as this can negatively impact your profit margin. Our High Roller table features durable joysticks and pushbuttons — with the best micro-movements, they can be used a few million times! This gaming cabinet has a reinforced steel frame that can stand up to years of intense gameplay, allowing you to get the most out of your investment. All wiring is kept neat and tidy inside, so you never have to worry about wires getting in your way when you open the control panel.
Stunning Exterior Design
No other cabinet complements your game room better than our High Roller gaming cabinet. The overall design of the cabinet includes sleek, simple lines, and the stunning black exterior is the perfect addition to any entertainment venue. Our engineers spared no expense in the design components of this cabinet, using top-quality screen printing to add a unique scroll design throughout the surface of the table. Likewise, gently contoured gaming panels ensure the comfort of players, regardless of whether they are sitting or leaning in to get a better view of the action on the screen.
Ready to learn more about this state-of-the-art luxury gaming cabinet and other cabinets? Contact Fish Game Kings today!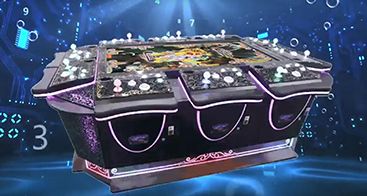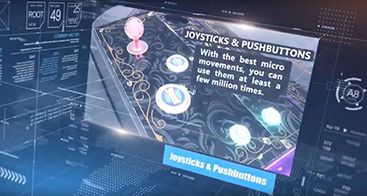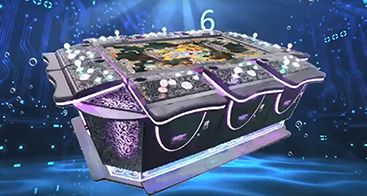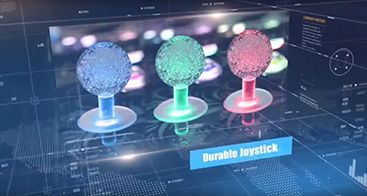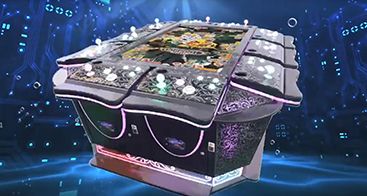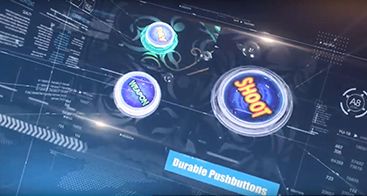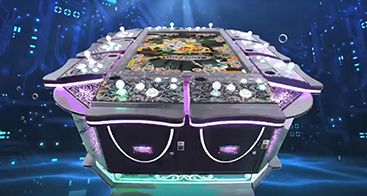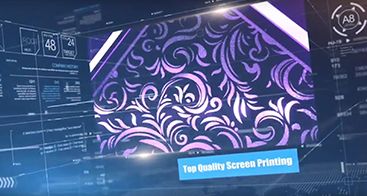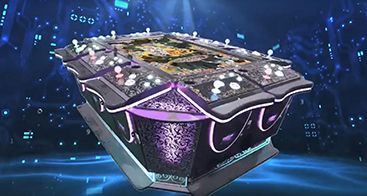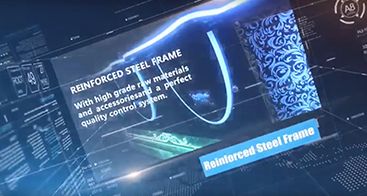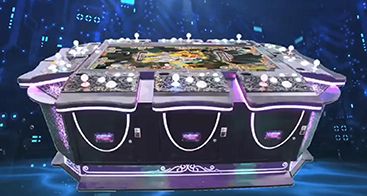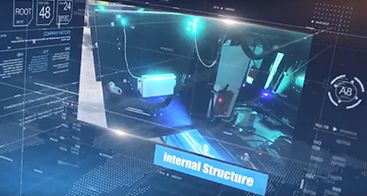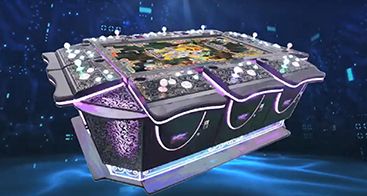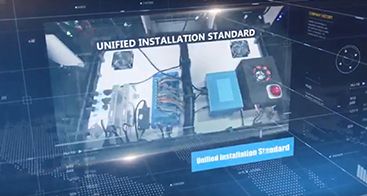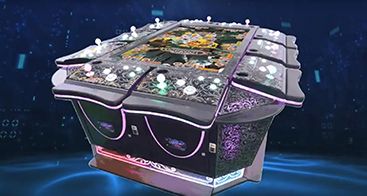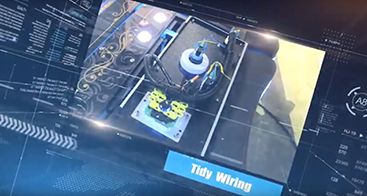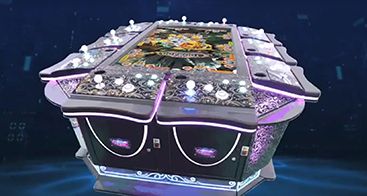 Sign Up For Our Newsletter