OK3 Plus Golden Toad's Frog Frenzy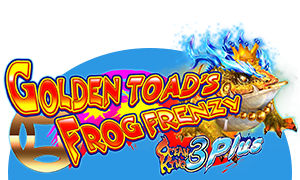 In addition to vibrant colorful sea creatures, OK3 Plus Golden Toad's Frog Frenzy features a Golden Frog King, a Laser Crab, and many other characters that change the pace of the game at a moment's notice. As is the case with the other fish shooting games that you have come to love from Fish Game Kings, this game includes plenty of opportunities for generous multipliers and power-ups that keep the action going for hours on end. Additionally, this game can be configured to suit the unique needs of your game room. These are just a few of the features that fuel the intensely competitive, skill-based gameplay between gamers in Golden Toad's Frog Frenzy.
Are you looking for a way to boost the profits of your bowling alley, game room, or another entertainment establishment? If so, Fish Game Kings is here to help. We've been in the industry longer than any other manufacturer, so you can trust we know what makes a fun and competitive skill-based game. From the storyline to the detailed interactive display, our fish game developers fine-tune every last detail of our games to ensure that your customers come back to your games time and time again.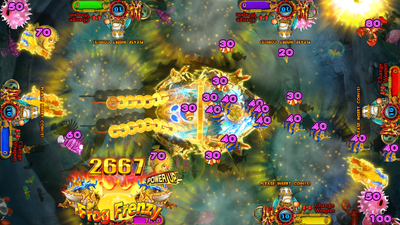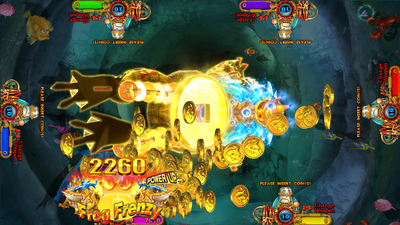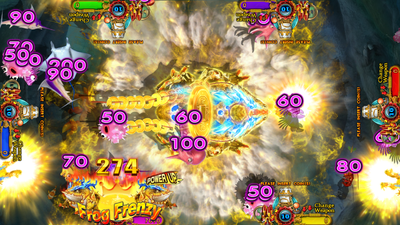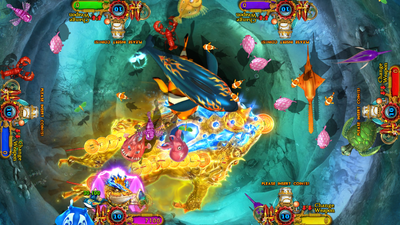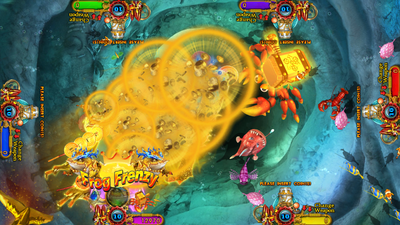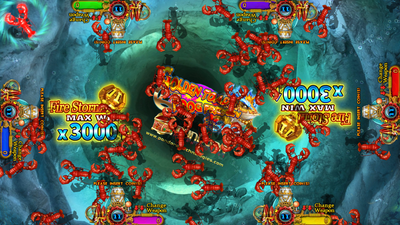 YOUR GO-TO FISH GAME DEVELOPER
Game room operators and players alike love the fish shooting games that we develop and OK3 Plus Golden Toad's Frog Frenzy is no exception. The fish game developers here at Fish Game Kings have spared no attention to detail during the creation of this action-packed game, making it a must-have addition to your entertainment establishment. Our team would love to help you maximize the potential of your game room with this incredible creation. Contact us today to request more information.
Contact Fish Game Kings today to learn more about how Golden Toad's Frog Frenzy can enhance your gaming operation. We look forward to hearing from you!
Sign Up For Our Newsletter